Hey!
It took a bit longer than expected to get the release out for Total Arcade Racing but I hope it was worth waiting for.
In this release the graphics for the track has been re-worked which makes it easier to create more interesting tracks. A major thing is that the game now works on Nintendo Switch which is one of the target platforms for the release.
Last but not least I've also added a global leaderboard so we can see who is the fastest driver in Time Trail for each track.
A bunch of tiny improves also made it into the release but I won't go into the details with those, you just have to experience the improvements on your own.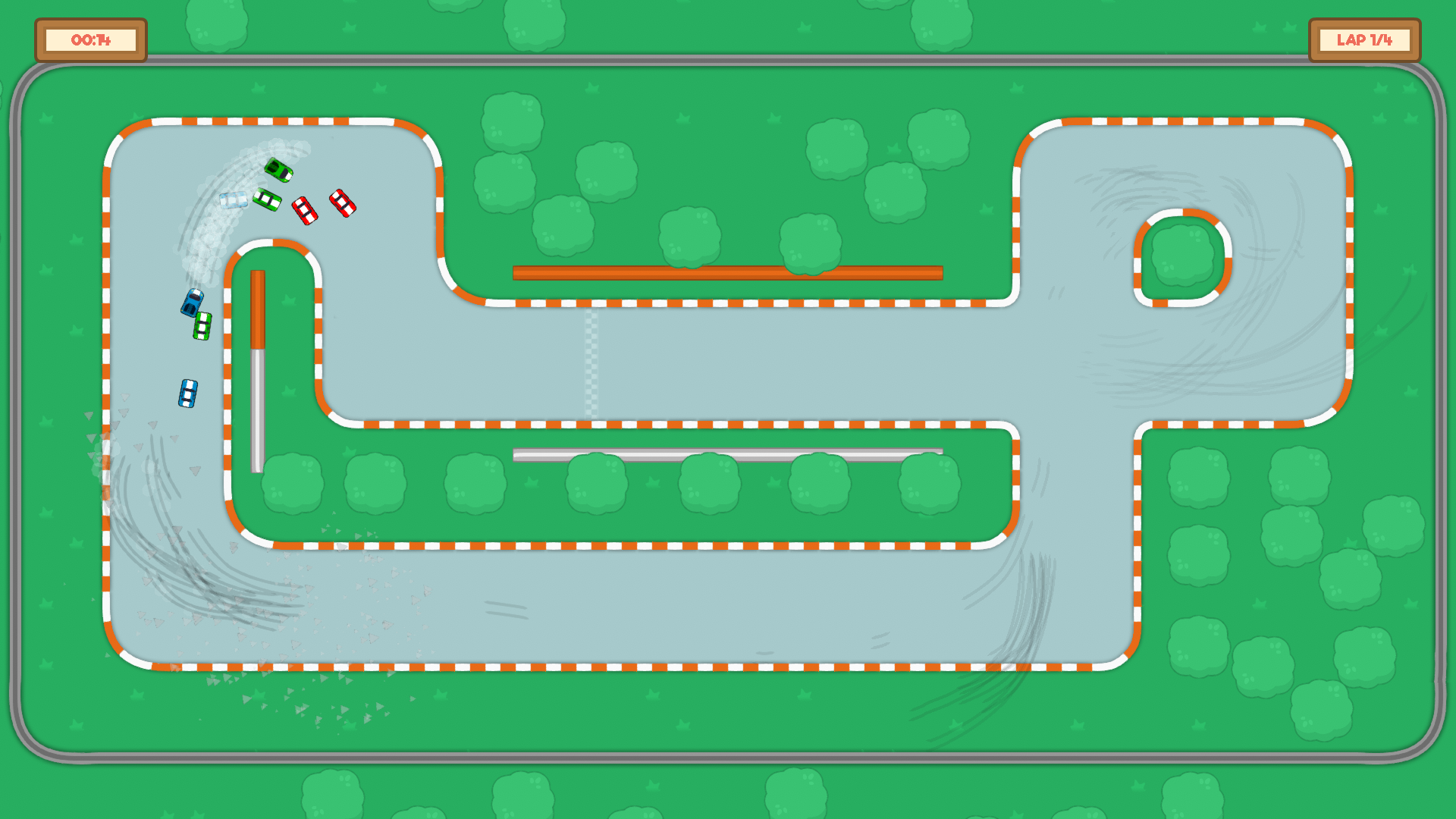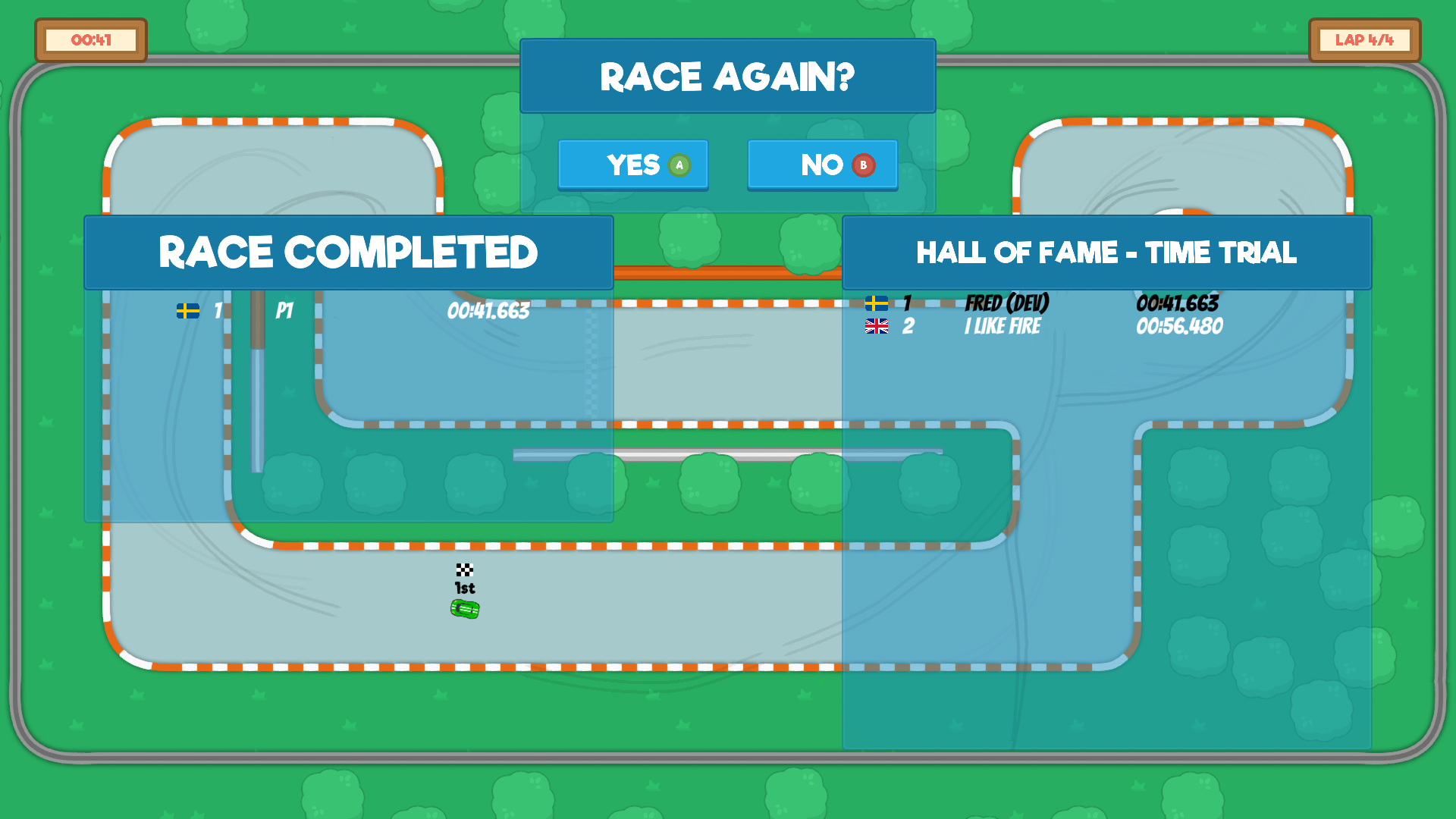 Details of what is new in v0.1.3
* Added Nintendo Switch support.
* Added 2 tracks.
* New Feature: Online Leadeboard support
* New Feature: Ability to change/set nickname & country flag.
* New Feature: Ability to select different courses.
* New Feature: Show icon of how the joycon is held and/or keyboard joystick.
* New Feature: If there are no game pads attached show a key icon and the key a user should press instead.
* New Feautre: Split users input so players get either keyboard or gamepad when playing local multiplayer.
* Improved: Added count down on car select screen with ability to abort.
* Improved: AI players animates their car selection too.
* Improved: Ability to disable AI players.
* Improved: On start auto detect country.
* Improved: Reworked race completed screen where you get the position of each player and leaderboard.
* Improved: Adjusted how skids marks are created and made the tire squeel noise play less frequent.
* Improved: Started to make changes to the graphics using own track pieces that are centered instead.